As a multi-genre post-production house we offer our clients a creative staff with a versatile background in dramas, commercials, TV specials, documentaries and AV promos. Our editors can accompany your project from the initial idea through production, editing and follow-up, providing you with the continuity you need to get the best possible results.
If you are looking to outsource your videos for post production / edit jobs to India, we have a process in place. We are currently catering to a number of foreign clients benfiting in cost and time from our process.
Between Delhi and Mumbai, we have 4 fully equipped edit suites for all uncompressed high definition/4K requirements running Final Cut Pro X on Apple Mac Pro Xeon E5 Six Core and Apple iMac 27" machines with editors. Alternatively, if you wish to edit on your own, we also rent out our post-production suites without editor and even can set up an on-location portable solution anywhere in India.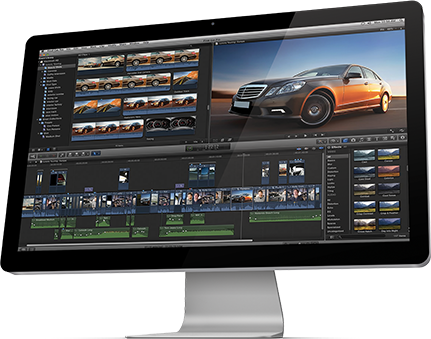 Graphic designing
We have our creative graphic design team to provide you with any engaging graphics and story-board, be it for incorporating into video or for print applications. The team has productively worked on Film publicity material ranging from Credit Roll, Posters, fliers, DVD/CD Covers and the Media kit to send to film festivals and for press conferences.
We have dual processor graphic workstations to cater to all 2D and 3D graphic requirements.
Compositing / Color Correction
Looking for superior compositing and color correction solution in India? At Syncline Films we are adequately equipped with both hardware and a talented workforce to provide you with stunning visual effects and picture perfect colour correction.
Contact us for your Post-production requirements