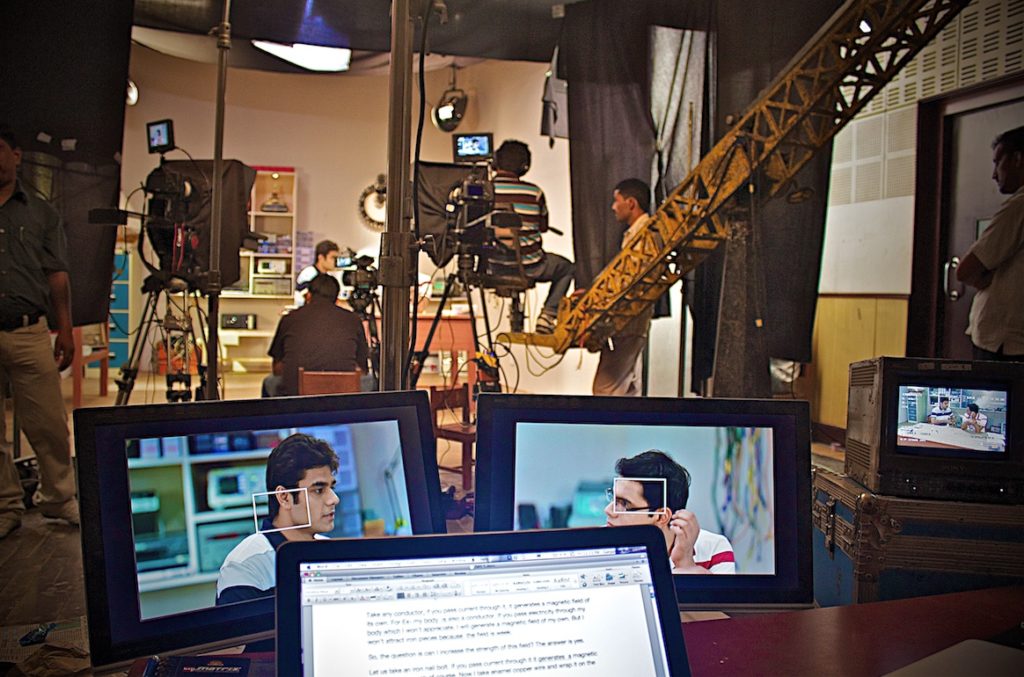 Corporate films are our specialty. Whether it's a marketing film selling a specialized service, a film for internal circulation for highlighting good examples, reporting and documenting a resounding success story, or any message oriented piece for corporate communication, we bring our expertise to infuse life and drama. We always deliver a film that is memorable and a communication asset for any company.
To us Co-workers and managers are cinematic characters, protagonists, Headings in a power point presentation are narrative sequences. Our expertise in the corporate field has played an active role in highlighting functions of management, personnel and technology. Our films have worked as strong internal motivators. We have serviced a range of industries that cover IT, Hospitality, manufacturing, non-profit sector, pharmaceuticals, military, Government, energy, education among others.
At Syncline Films we can produce highly compelling, cost-effective corporate films from simple product demos to full-scale productions on location or in the studio. Now more affordable than ever before, corporate videos help your company make the most of your marketing budget.
A look through our showreel will help you get an understanding of the quality of corporate films we have been producing for our clients in Delhi and Mumbai.
Over the last few years we have produced corporate films for –
* Volvo Singapore, the film was to highlight Volvo's REMAN facility in Bangalore.
* Siemens PLM India, Series of 14 client testimonial films. The films are used as a marketing tool for promoting their Solid Edge software.
* The Defence Research Development Organization's high altitude research wing (DIHAR). The film was shot across Ladakh braving extreme climatic conditions.
* SGS India, Two films for one of the worlds largest testing and certification company.
* Management Development Institute, the film one of India's leading management Institute and the courses that it offers.
* Ikea India, multiple corporate communication films.
* WNS, Gurgaon. The film showcases their GSK Knowledge centre process.